The Entrepreneurial Mindset
In business for yourself, but never by yourself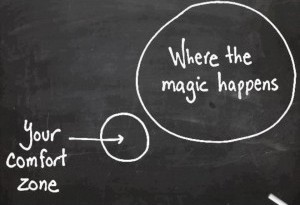 Once the excitement of 'sacking the boss' has subsided, you may feel yourself torn between feeling incredibly liberated or terrifically terrified! No longer do you have anyone telling you what to do and much like a child moving out of his parents' home for the first time, once the feeling of liberation has passed, you could feel a little adrift.
Luckily, you're not alone and, even better, all it takes is a shift in mindset to see you on the right path to becoming the successful entrepreneur you know you can be.
Learn to be accountable
Learn how to set your own priorities and take complete personal responsibility for all of your actions. Make every decision consciously, as there's no one to point the finger at once the results come in, except you! This is your business.
"Doing Kleeneze was much easier for me when I had a job. When I stopped working and had to be my own boss, I realised how soft I was with myself. I've had to learn to be tougher on myself and be more disciplined about what I need to do." Neil Dooley, Silver Distributor
Learn to earn
Generally employees are given training related to their job. As a business owner, you need to determine your own 'entrepreneurial curriculum' and become master of all aspects of your business.
The great news is that there is a wealth of successful Distributors to learn from in this business. Make sure you attend your local meetings, as well as the company showcases. It's here where you can immerse yourself in a room full of big thinkers and it will help your positive mindset. Successful Distributors know how to get good results, so ask good questions and soon their business tips will be yours!
"Success leaves clues, and leaders and high earners never miss an event, for the team energy, the team spirit, the inspiration, the information, the excitement for our futures.


I can remember our first Showcase – just Peter and I sat alone. I vowed then that each time there was a Showcase we would have more and more people there. The next time we had just 8 and now it's hundreds. To everyone who wants their team to grow, remember a team that learns together – grows together." Jackie White, Gold Premier Executive Distributor and Distributor of the Year
Stop waiting
You can't wait for things to happen. Yes, learning to earn is vital and an ongoing factor for business success, but to get the results, you need to take action – every opportunity you can. No one's there to make you do anything, so it's up to you to wake up with a plan every day and implement it.
"Self-discipline, self-monitoring, responsibility. You have to be your own time-keeper, so set a framework to work within. You can't change your performance, without monitoring and analysing it. You're the only one responsible for your success, (or failure)." Ian and Katrina Harvey-Winstanley, Gold Distributors
Use everything you have
As an employee, when given a task, as long as it's up to standard you're doing your job. As an entrepreneur, this mindset is no longer good enough. If it's not moving you closer to where you want to go, you need to put more into it. Focus on the outcome and not just completing the task.
"Work harder for yourself, than you ever have done for a boss. 60 hours a week at the beginning of your full-time business is better than 40 hours a week for a boss, as you will reap the rewards in the long run. Remember Jeremy Kyle does not pay your bills, so turn the TV off and go to work." John McNally, Senior Distributor
Step outside your comfort zone
Being your own boss isn't always easy and every now and again you'll find yourself faced with something you don't want to do. You're taking on every role in your company, remember! The entrepreneurial mindset means you have to push yourself beyond what you're used to. Face your fears head on, though, because doing a task you fear is another step closer to achieving excellence!
"We call it the comfort zone because everything in it is familiar, it's easy, and it doesn't challenge us. It's life as we know it. However, it's anything but comfortable, as it holds us back from what we really want and eats away at us! If we want more we have to become more and this means stretching ourselves, stepping outside this familiar place." Peter Rea, Bronze Premier Executive Distributor
Don't try to please everyone
Every Kleeneze Distributor has, at one point, faced criticism from friends or family. So rather than try to explain, why not show them! Results will speak far louder than anything you could say, so get out there and create your success story. The rest will follow.
"I found the hardest thing is saying no to those friends and family who ask you to do a favour. When you had a job, they knew you'd be at work so couldn't nip out to help them. Because you're self-employed, they think you can drop everything to help them out. Nowadays I take the view that I earn £17 an hour from putting catalogues out, so if someone needs me during work hours, that's what it will cost them!" Robert Bradbeer, Silver Distributor
See the bigger picture
It's time to change your mindset to see yourself as the business owner you want to become. In a day-to-day job, it's easy to get sidetracked with the minutiae of 'getting things done' – ensuring every little detail is perfected.
We're not suggesting that you ignore those essential details, but try not to spend time on dotting every 'I'. If you want big success, you need to spend time on big things! Look ahead to every opportunity and grasp it. This is your business and you're working towards that big picture.
To join us and start making money TODAY – CLICK HERE!