Kleeneze Team Recognition P7 2014
Well Done!
There were no new advancements up the sales plan this period, but if you've seen the June edition of Team Talk, you may have noticed Nick Cridland's name at the bottom of the first column for hitting his 10% Volume Profit Bonus for the first time in Period 5
Well Done Nick!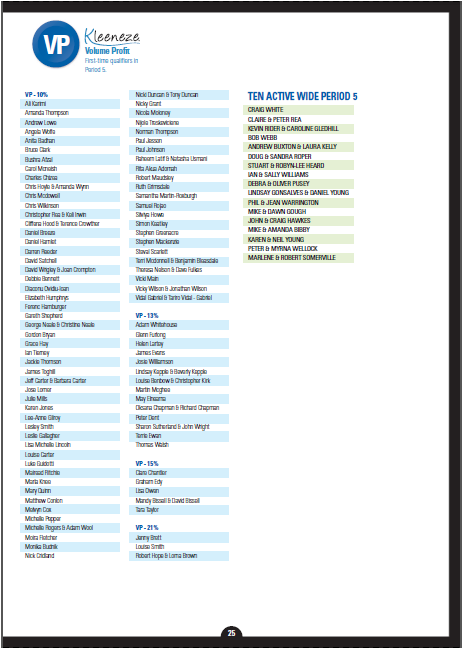 To join us and start making money TODAY – CLICK HERE!